Getting you back on the road…
Car repair and maintenance in Lake in the Hills, Illinois
​FAST, PROFESSIONAL AND RELIABLE SERVICE
At JD Auto Specialists, it's our dedication that differentiates us from other car repair shops. Our technicians are ASE Master Certified and ready to provide the highest levels of technical expertise for our customers and we believe in getting you back on the road as soon, and as safely, as possible.
JD Auto Specialists has over 20 yrs experience in the automotive industry. We set out to provide the finest auto service shop in McHenry County and pride ourselves with staying up to date with the latest technology and hiring the most qualified staff. Whether your vehicle is old or new, we have the finest mechanics standing by to fix any problem you may have.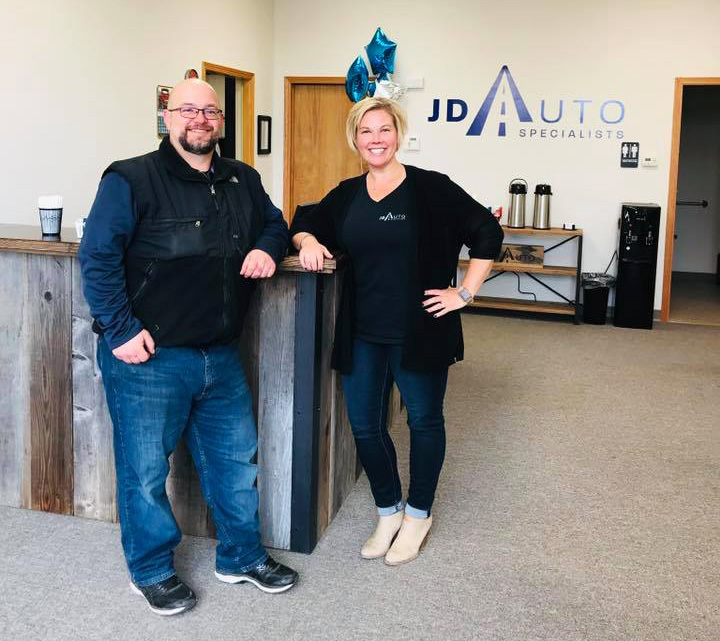 Went here for a 2nd opinion and they ended up saving me thousands of dollars. Thank you so much!
Juliet Dunmeyer
2022-11-11
Great auto repair shop! Honest and helpful diagnosing problems with car. Highly recommended!
Eileen Michaelis
2022-08-18
Would definitely recommend JD Auto! I took my son's car to Jason for a repair that was done incorrectly by 2 other mechanics. Jason got us in and out quick and fixed the problem! He is honest and professional and his prices are fair. Overall great experience using JD Auto! Thanks Jason!!
Daniel Peterson
2022-03-26
Jason did a phenomenal job on my b6 s4. He recently completed a motor out timing service and new clutch amongst other things for me. Not to many small shops would have taken on the risk that came with this specific job and he knocked it out of the park. Thanks again
Couldn't be more pleased. JD Auto replaced the injectors on my Honda CRV for much much less than the dealership had requested. Jason was personable and patient in explaining the needed repairs. Great resolution to a difficult problem.
Amazing service!!! Honest, Trustworthy and Professional!!!
JD Auto Specialists Warranty
The NAPA AutoCare Peace of Mind Warranty covers parts and labor on qualifying repairs and services for 24 months/24,000 miles.
There's no greater peace of mind than knowing you have one less worry by having your vehicles serviced by the professionals at your local NAPA AutoCare Center. They stand behind their work with the NAPA AutoCare Peace of Mind Warranty.
It's a written warranty that is honored at more than 14,000 locations nationwide–more than any other automotive repair brand.
So no matter where your travels take you, if you ever experience a problem with a covered repair, you can count on a NAPA AutoCare Center being nearby.

What are the benefits to you?
Included FREE with your qualifying repair or service work
Covers parts and labor on qualifying repairs and services for 24 months/24,000 miles
Extend your coverage to 36 months/36,000 miles when you use your NAPA AutoCare EasyPay Credit Card (applications available at participating locations)
Honored nationwide by thousands of NAPA AutoCare Centers, so you're protected even when you travel
Best Customer Service And Support