About JD Auto Specialists
JD Auto Specialists has over 20 yrs experience in the automotive industry. We set out to provide the finest auto servicing shop in McHenry County and pride ourselves with staying up to date with the latest technology and hiring the most qualified staff. Whether your vehicle is old or new, we have the finest mechanics standing by to fix any problem you may have.
We understand how important your car is to you. We've built an unparalleled foundation of knowledge through rigorous training. It is our standard for each new mechanic to shadow more experienced members and learn the tricks of the trade only the most seasoned mechanics know. Our craft is our pride. Leave your car with pros who really care.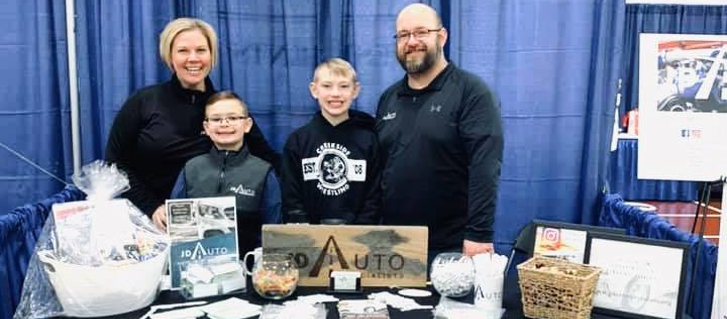 ​JD Auto Specialists: Getting You Back on The Road ​Fast
Professional and Reliable Service
​At JD Auto Specialists, it's our dedication that differentiates us from other car repair shops. Our technicians are ASE Master Certified and ready to provide the highest levels of technical expertise for our customers and we believe in getting you back on the road as soon, and as safely, as possible.
JD Auto Specialists is a certified NAPA AutoCare Center; we are able to provide the benefits of an established national entity while maintaining the personal touch of a family-owned business. We understand that your vehicle is a major investment, and that is why we care for each customer's vehicle as if it were our own.
Please be sure to go to our Shop Specials section for our current coupons and specials.
Come by and visit our clean and professional shop in Lake In The Hills, Illinois.
As a NAPA AutoCare Center, we follow a strict code of ethics so customers will know up-front what to expect. As part of this code, we pledge:
To perform high-quality diagnostic and repair service at a fair price using quality NAPA parts.
To employ ASE-certified technicians.
To be dedicated to customer satisfaction.
To exercise reasonable care for the customer's property while it is in our possession.
To obtain prior authorization and provide a price estimate for work performed.
To provide a system for fair settlement of customer complaints should they occur.
To maintain the highest standards of our profession.
To uphold the integrity of all members of the NAPA AutoCare Program.

Our National NAPA AutoCare Warranty
We currently offer the NAPA AutoCare Peace of Mind Warranty, which provides our customers with 24 months/24,000 miles of worry-free protection on qualifying parts and labor. Wherever you may travel, our warranty is honored at more than 14,000 NAPA AutoCare locations across the country.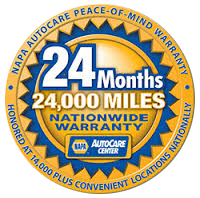 Jason and Michelle Dobler, you and your company are hereby recognized as a Top Gun McHenry County auto repair company by the County Advisory Board.
Top Guns are recognized as someone whose skills and services go above and beyond the call of duty to make their local communities and counties a better place to call home.
Jason and Michelle are the owners of JD Auto Specialists, a full-service auto repair company located in McHenry County….[More]
Best Customer Service And Support